Oak Grove Fire Department
P.O. Box 250
553 Thompsonville Ln
Oak Grove, KY 42262
Phone: (270) 439-4941
Chief: Bill Johnson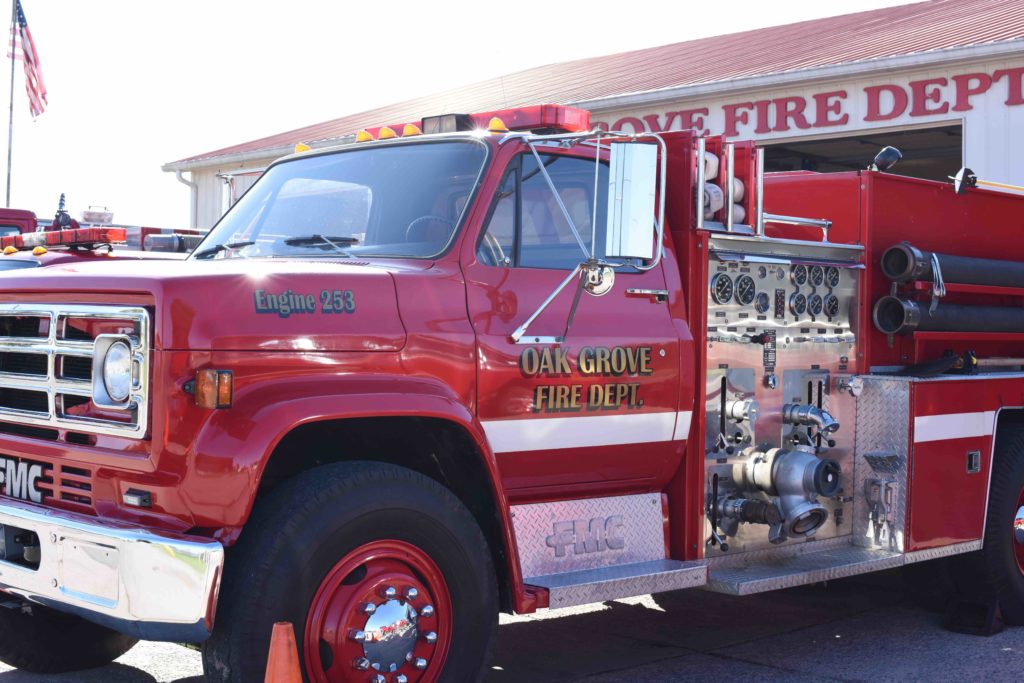 Our Fire Department is made up of volunteer Firefighters. Their mission is to protect the lives and property of the citizens of Oak Grove. They provide fire protection, prevention, emergency medical services, and fire suppression to not only the City of Oak Grove but the surrounding community as well. 
If you have a fire or an emergency please call 911.
If you need a burn permit please email [email protected]
Download Burn Permit Information here »
Download Information on Open Burns here »